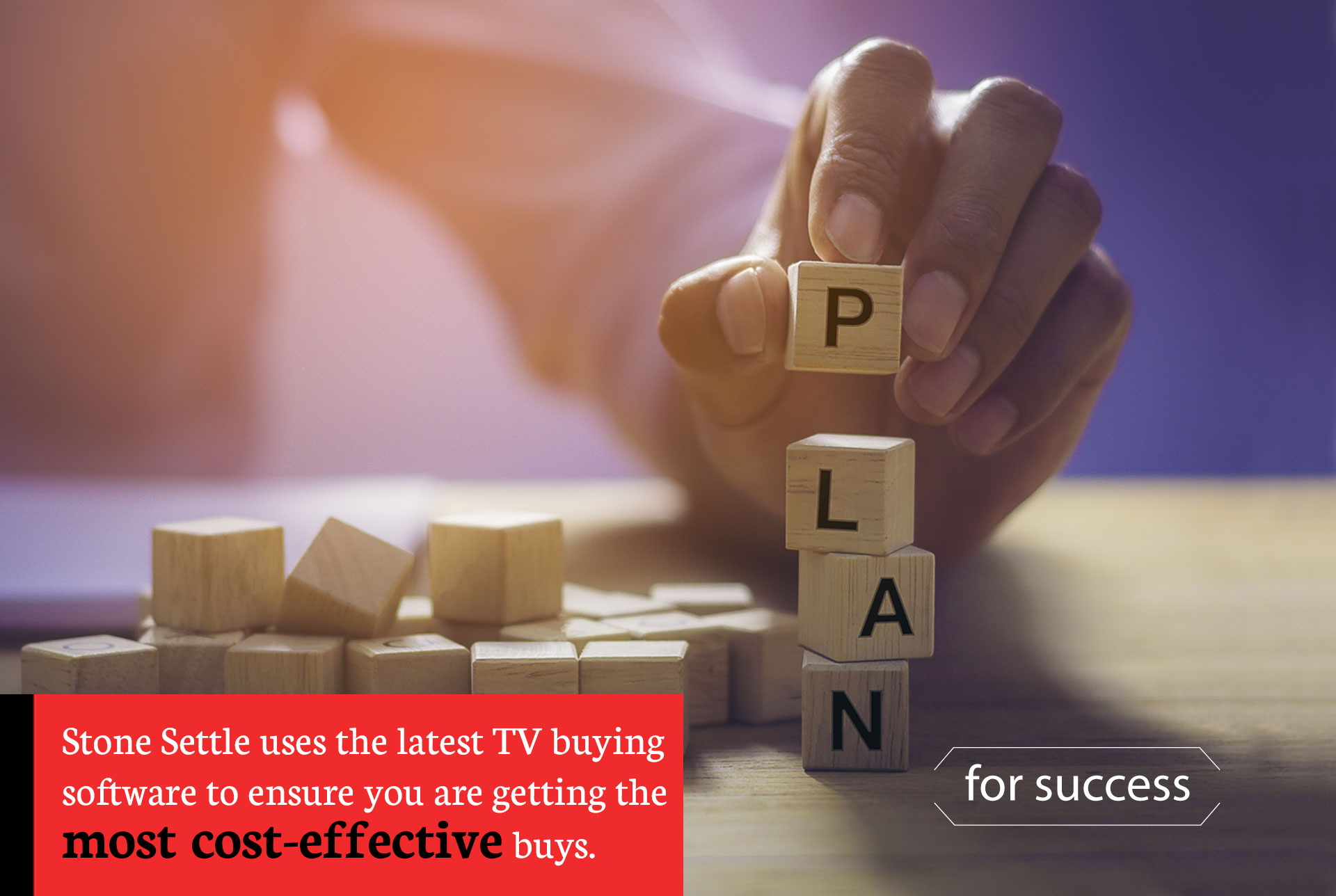 Plan.

At Stone Settle, we listen carefully to our clients to learn about their business, their goals, and their advertising needs. We do our homework to gain an intimate knowledge of our audiences. Then, we find ways to make emotional connections between what people want and what our clients have to offer by creating impactful, results-oriented advertising. Stone Settle Advertising is the only local agency that uses the latest TV buying software and statewide radio ratings to ensure you are getting the most cost-effective media buys.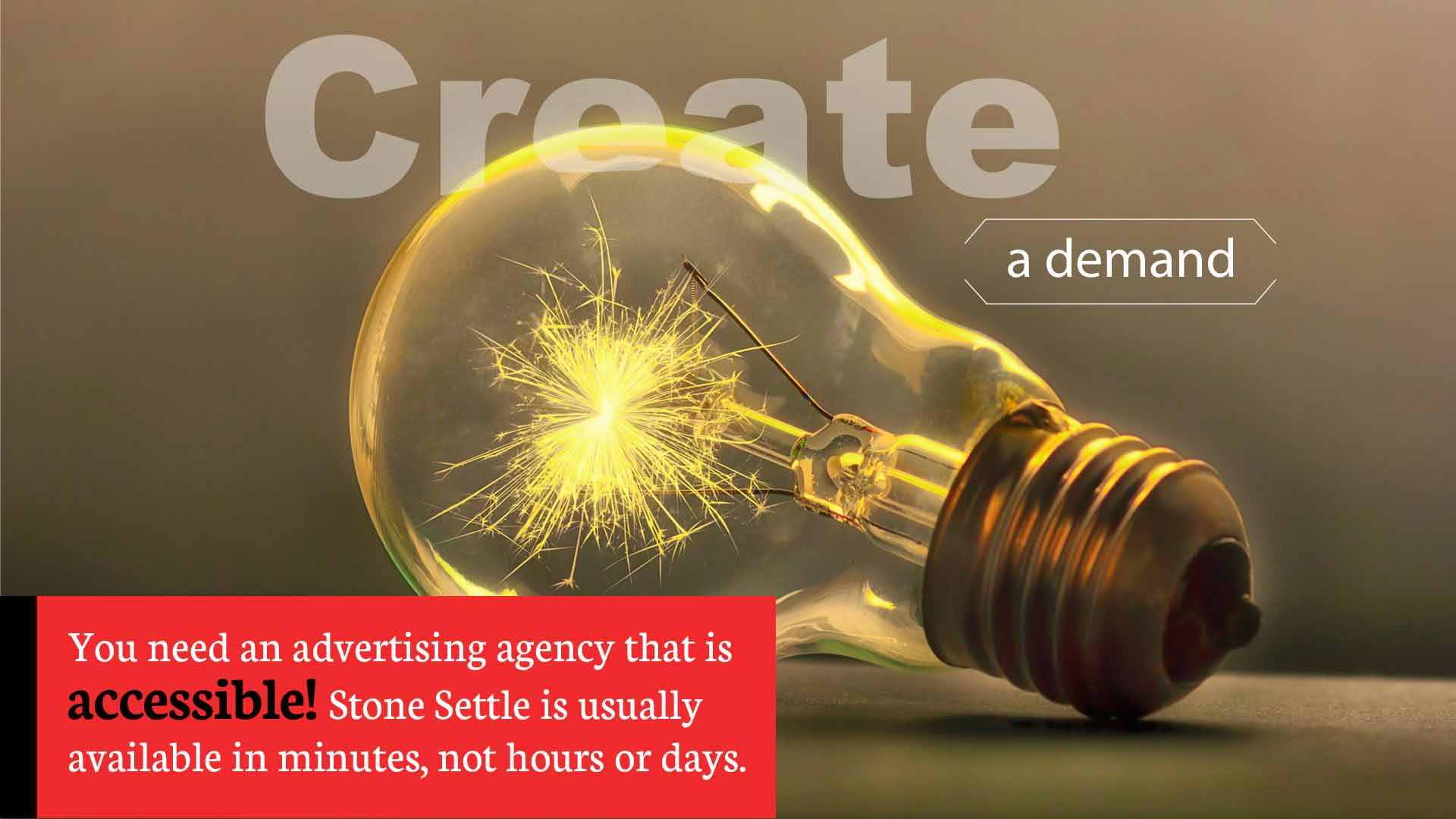 Create.

Whether you're looking at Packaging, Print, Digital, or Broadcast Media, the Stone Settle Advertising team has the award-winning experience to deliver an integrated marketing campaign that delivers results. We're a team of specialists working together to create demand and build brands for our clients with creative campaigns that engage customers in today's fragmented, multi-channel media environment. To maintain your edge in today's business world, you need an advertising agency that is accessible! Stone Settle is usually available in minutes, not hours or days.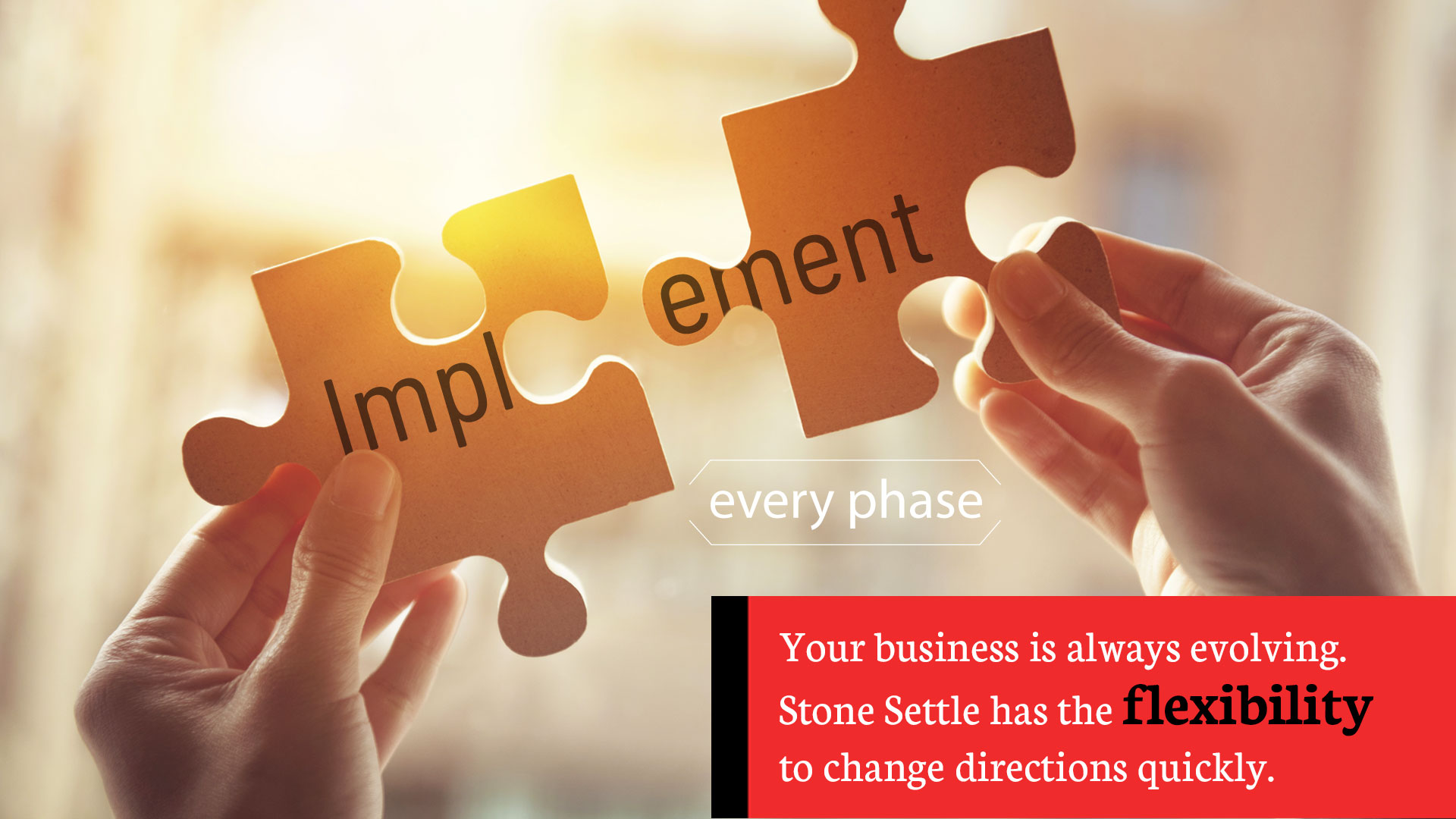 Implement.

A customized media plan from Stone Settle Advertising makes the most out of your advertising budget while achieving your marketing objectives. When it comes to buying advertising, we know where to buy, when to buy, and how much to buy. Our buying power allows us to get the best rates in the market from vendors and media outlets who appreciate the way we've conducted business over the years. Your business is always evolving. Stone Settle has the flexibility to change directions quickly.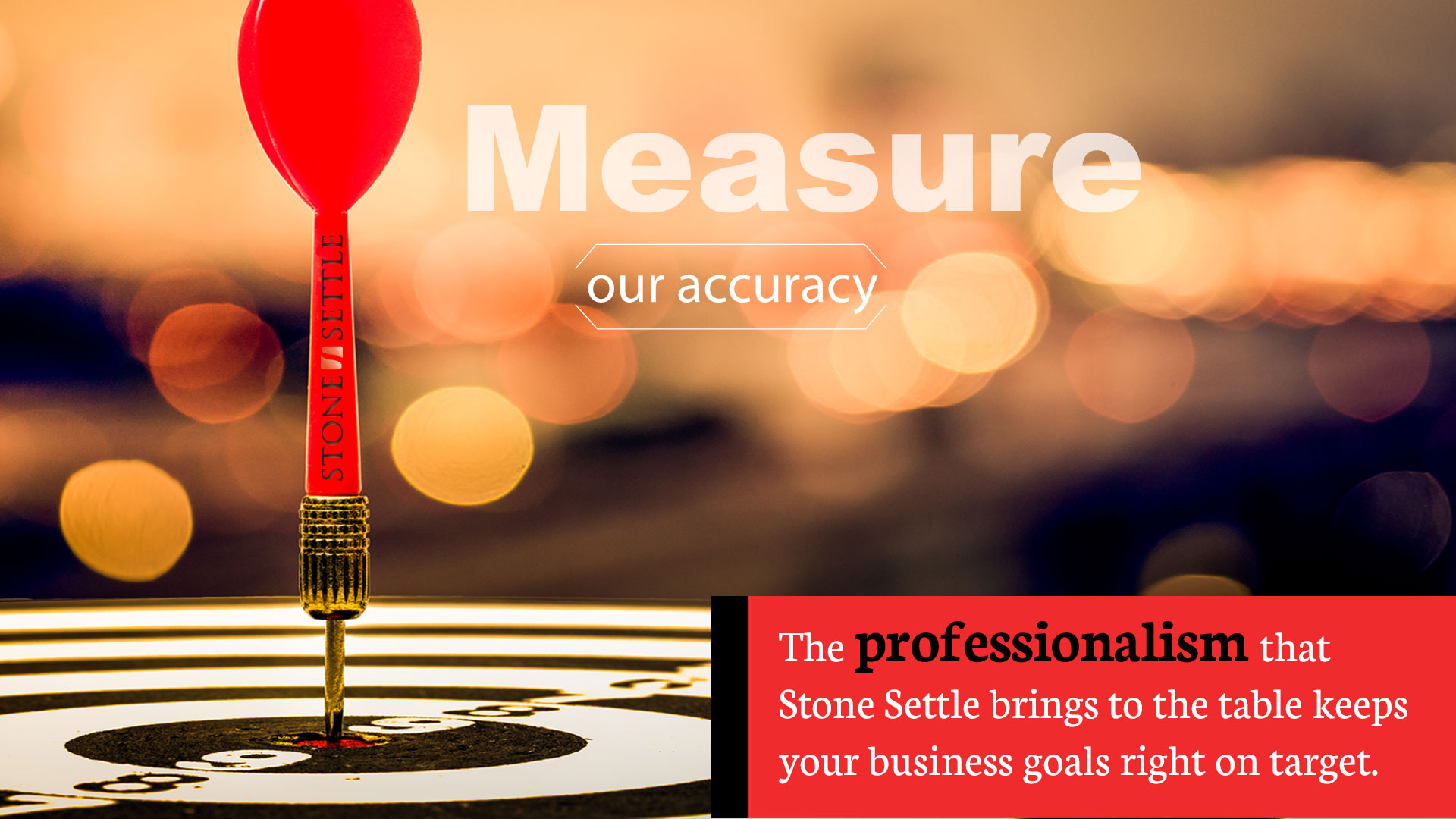 Measure.

Our proprietary data allows us to track the relationship between your advertising and business traffic to illustrate the positive results of your ad campaign and the impact to your bottom line. We pride ourselves in being able to outsmart not necessarily outspend the competition. The professionalism that Stone Settle brings to the table keeps your business goals right on target.